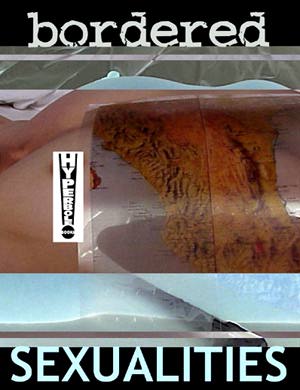 HYPERBOLE BOOKS | SAN DIEGO STATE UNIVERSITY PRESS
Bordered Sexualities
Bodies on the Verge of a Nation
edited by William Anthony Nericcio

January 2017 will witness the long-awaited and much rumored appearance of Hyperbole Books's anthology Bordered Sexualities.
Bordered Sexualities includes brief, tightly-focused essays that specifically address the aesthetic, cultural, and anthropological singularities of sexual phenomena born along the line dividing and defining the United States of America y los Estados Unidos Mexicanos. Contributors include Carlos Fuentes, Marisela Norte, Oliver Mayer, Jorge Huerta, and others.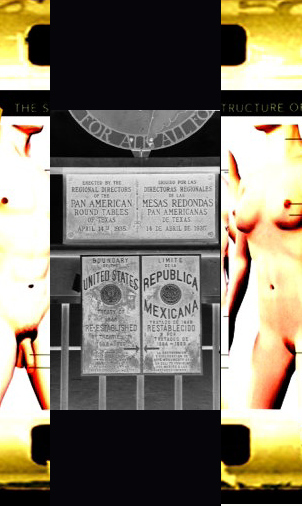 Borderlands are vibrant, cultural zones of conflict and exchange; border denizens live both "on the verge" and "in the verge" and this volume specifically examines sexually-charged aspects of this singular space. Bordered Sexualities features critical essays on works of literature, photography, and film AND radical examples of literature, photography and film from these borderlands.
In short, "Bordered Sexualities" both EMBODIES and ANALYZES erotic mestiza media. Bordered Sexualities bridges SDSU Press's CODE[X] line of critical theory volumes and the surTEXT line of U.S.-Mexican border cultural studies. In addition, the book reflects our desire to appeal to a growing need for lively, dynamic texts for undergraduate and graduate students in Women's Studies, Gender Studies, Ethnic Studies, and Area Studies in general.