Backstory | Ordering Info | Editorial | Blog | Facebook | Twitter

Hyperbole Books, "Buy the Hype"
An imprint of San Diego State University Press



Latest Hyperbole Books Title!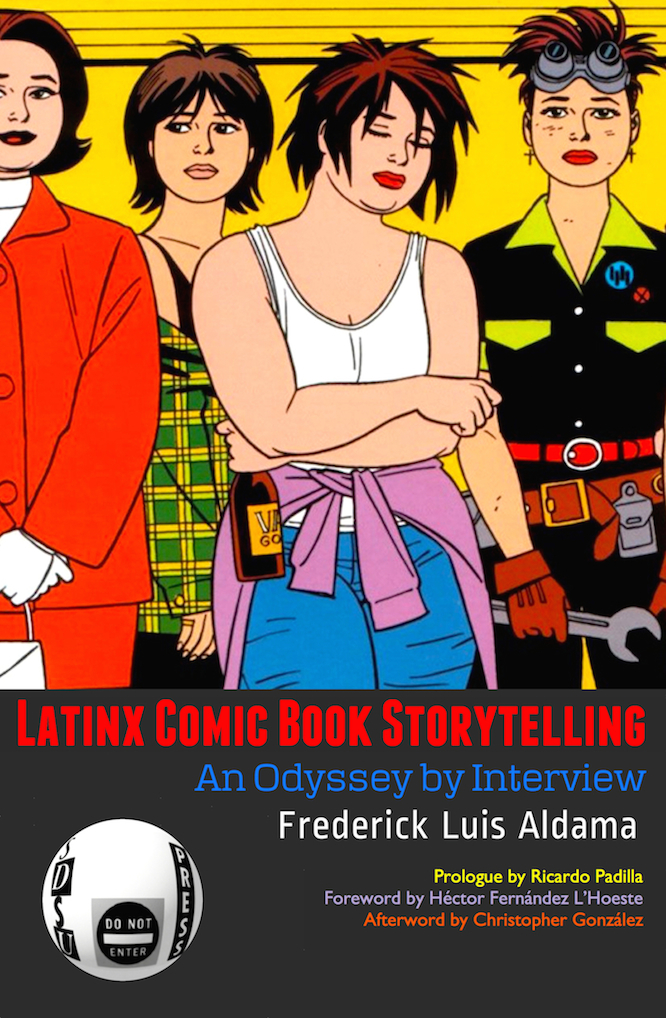 Latinx Comic Book Storytelling:
An Odyssey by Interview
edited by Frederick Luis Aldama
Prologue by Ricardo Padilla
Foreword by Héctor Fernández L'Hoeste
Afterword by Christopher González
Paperback: 270 pages
Publisher: Hyperbole Books, an imprint
of SDSU Press; 1st edition (2016)
Language: English
ISBN-10: 1938537920
ISBN-13: 978-1938537929
retail: $24.95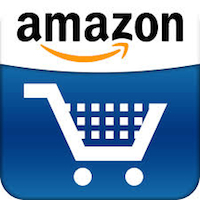 Buy it NOW at the
SDSU Press Amazon Outlet Mall




This outstanding new collection edited by Frederick Luis Aldama represents the cutting edge in Latinx graphic literature! A must have for researchers in Comics, Sequential Art Studies, Visual Studies, American Literature, Latinx Studies!


Includes interviews with and full color art by Lalo Alcaraz, José Cabrera, Jaime Crespo, Frank Espinosa, Eric Garcia, Jason González, John González, Raúl Gonzalez the Third, Jaime Hernandez, Javier Hernandez, Andrew Huerta, Alberto Ledesma, Liz Mayorga, Rhode Montijo, Alex Olivas, Daniel Parada, Jimmy Portillo, Jules Rivera, Cristy C. Road, Fernando Rodriguez, Grasiela Rodriguez, Hector Rodriguez, Jason Rodriguez, Octavio Rodriguez, Rafael Rosado, Carlos Saldaña, Wilfred Santiago, Serenity Sersecion, Sam Teer, and Lila Quintero Weaver.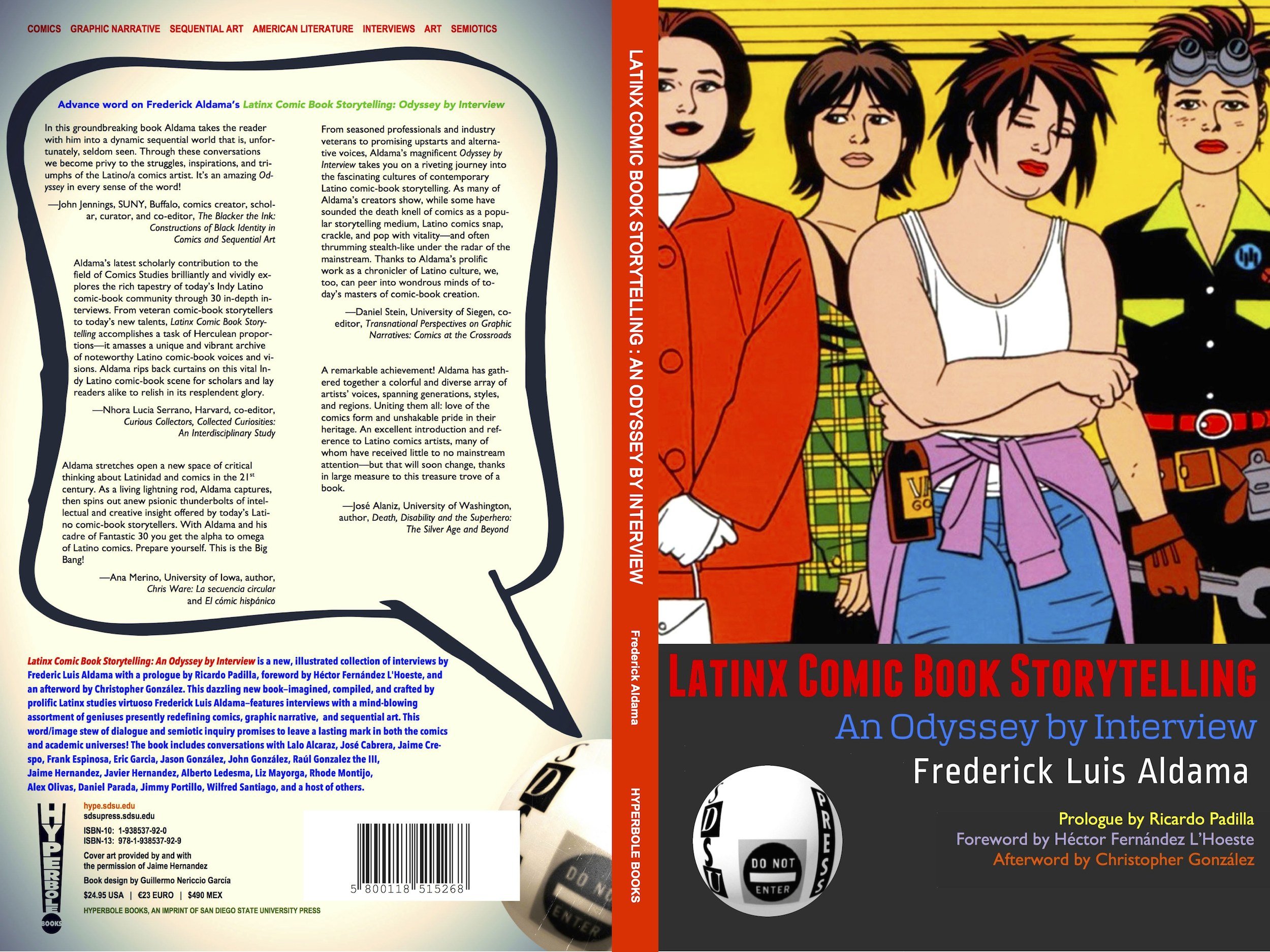 Click to expand

* * *


Now Available in General Release!




Laughing Matters: Conversations on Humor


by Frederick Aldama and Ilan Stavans

On SALE now!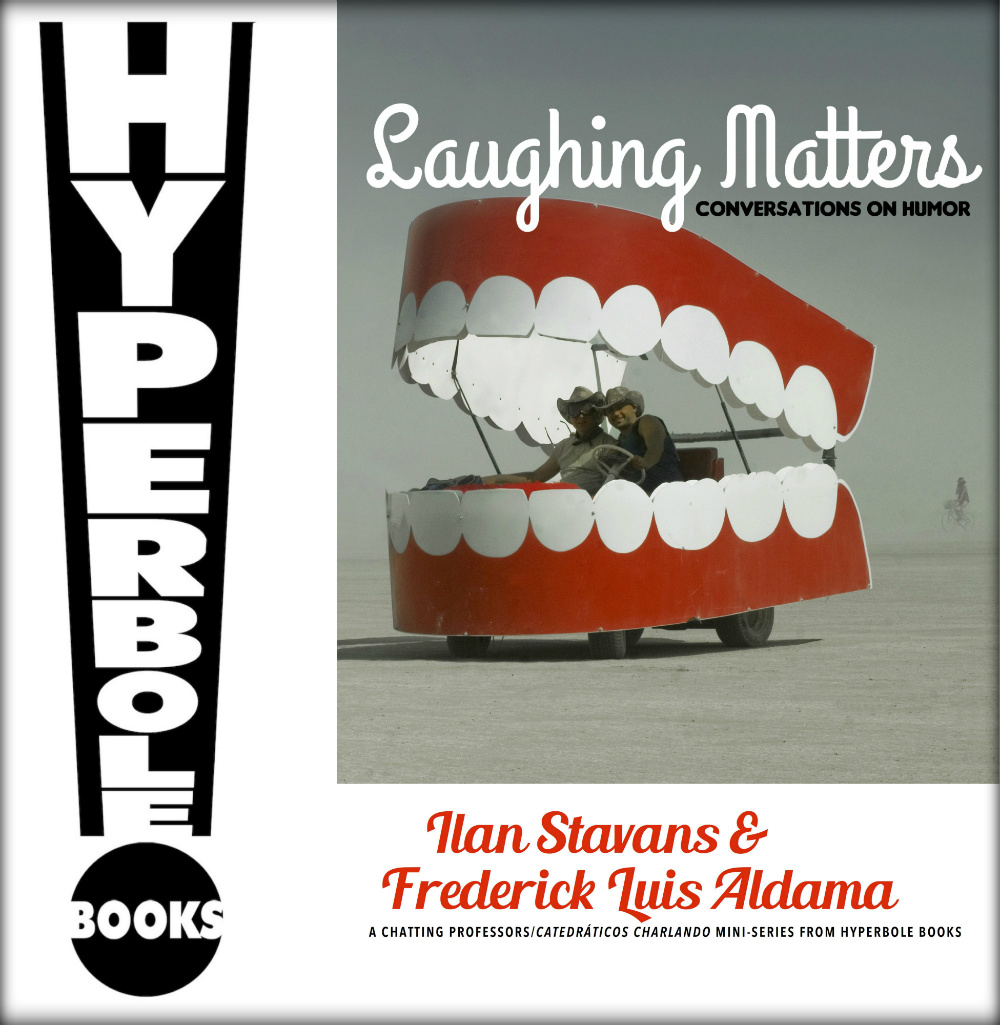 Other Hyperbole Books titles...



Representations of Fashion


The Metropolis and Mediological Reflection
Between the 19nth and 20th Century

by Antonio Rafele




Our catalogue of exotic theory also

includes the following distinct titles:




Secession



by AMY SARA CARROLL



Learning for Revolution
The Work of Kathy Acker

by SPENCER DEW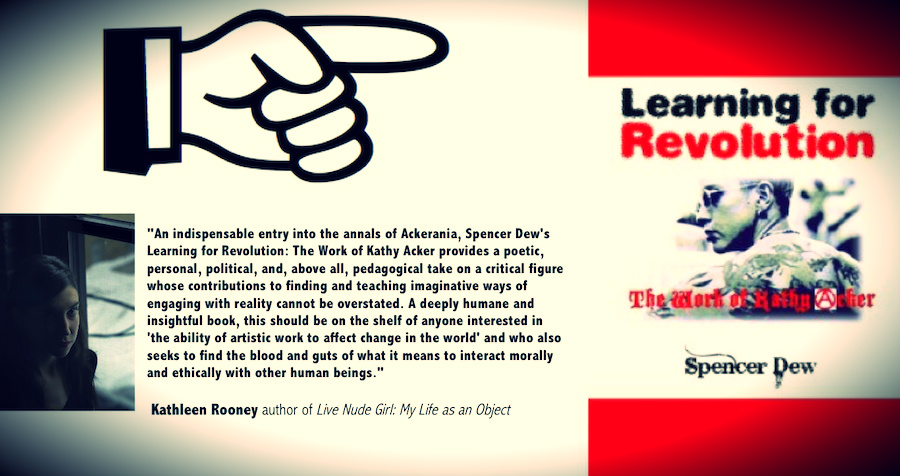 The Hurt Business
Oliver Mayer's Early Works +

edited by William A. Nericcio



and more...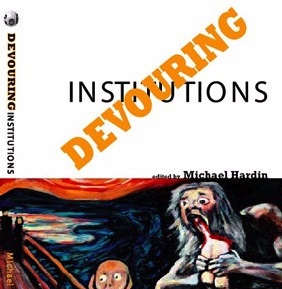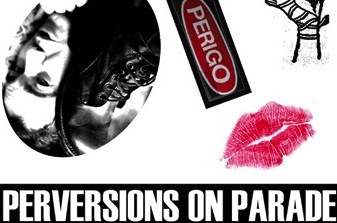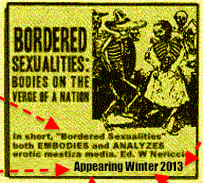 Hyperbole Books, Our Backstory

Buy the Hype

Christened in 2004 as an imprint of San Diego State University Press, Hyperbole Books is dedicated to publishing cutting-edge, over-the-top experiments in critical theory, literary criticism and graphic narrative.

Imagine some odd, bastard child of

SEMIOTEXT[e], Taschen

, and

Fantagraphics Books

raised in the dumpster behind

Powells

, and you'll begin to feel the vibe that defines Hyperbole Books. Remember, "Buy the Hype."




HYPERBOLE Books maintains the "scholarly" editorial quality associated with major U.S. University Presses, while advocating as well, a brasher, harsher, more strident editorial policy: think of a rant with footnotes; a harangue with a bibliography; a scream with an index. Hyperbole Books volumes will be available in print in special trade paperback editions.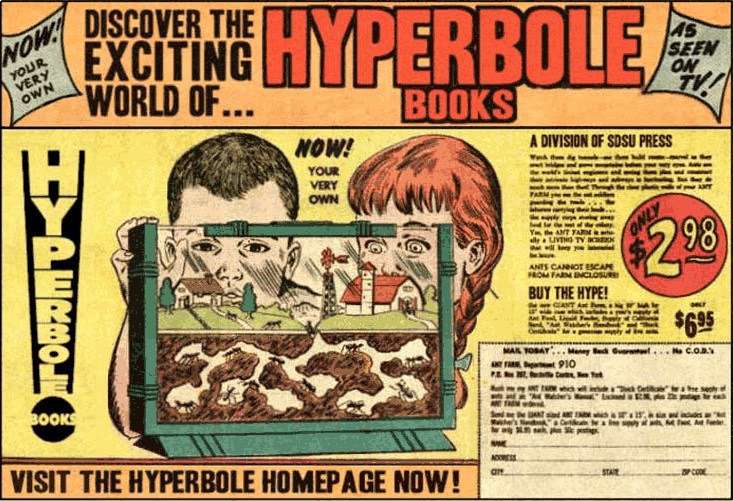 Click the cool image above to see/visit our original
Hyperbole Books site designed
by the infamous
Handcarved Graphics genius, Michael Buchmiller.

Bill Nericcio, Editor
HYPERBOLE BOOKS
An imprint of San Diego State University Press
619.594.1524 | bnericci@mail.sdsu.edu